Pietro Carpanese was awarded in the framework of the event "Brains meet digital enterprises"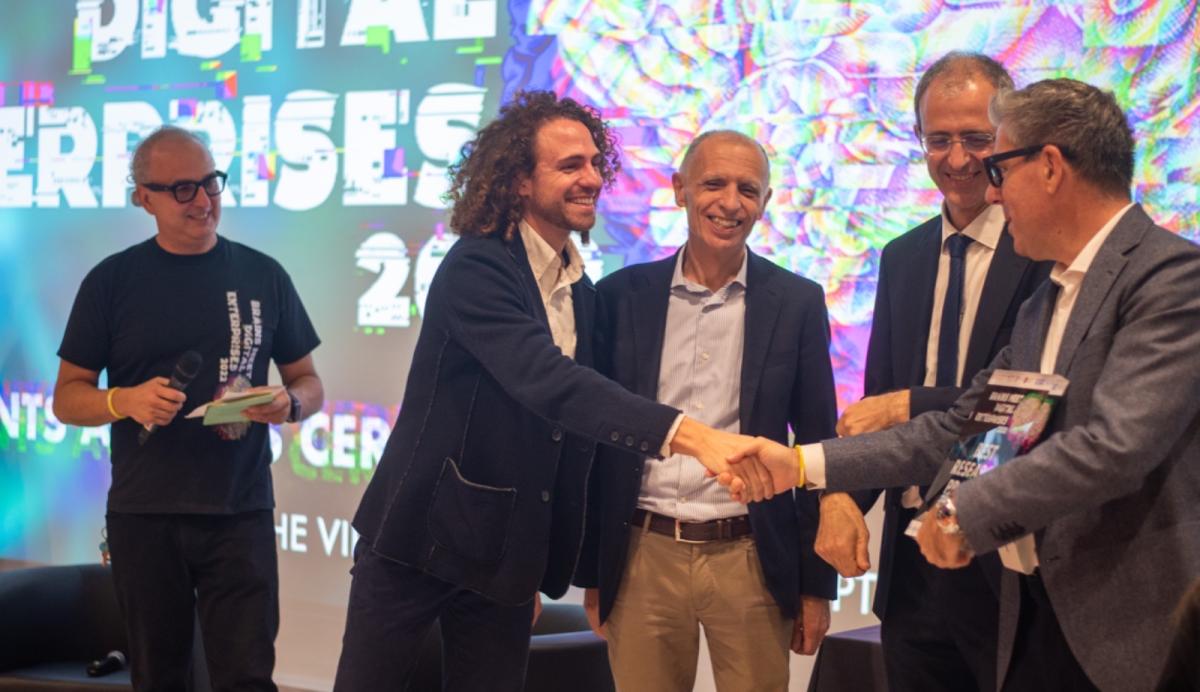 Pietro Carpanese, PhD Student of the Department of Geosciences, is among the five winners of the prize awarded as part of the "Brains meet digital enterprises" event, within the program of the Digital Meet 2022.
The awards ceremony took place on 22 October at the Botanical Garden at the end of a meeting in which the PhD students of the University of Padova presented the research projects they are working on to a Committee of experts.
The award, which consists of a scholarship for each of the five winners, is inspired by the topic of the digital transition and its reflections in all areas of knowledge, research and social development.
Pietro Carpanese's research project focuses on remote seismic risk assessment.
Compliments go to Pietro from the whole Department of Geosciences.